Basking in the summer sun is a staple of the season; whether lying in the sand or running into the ocean, taking care of your skin in harsh UV rays is essential. Your skincare regimen should change with the seasons to ensure your skin gets the proper nutrients at the right time. The DSCSC team has determined the most impactful summer skincare tips to practice that will keep your skin fresh and healthy all summer long!
The Number One Tip That Goes Without Saying…
Wear your sunscreen! This is not a summer-only secret to beautiful skin; you should be wearing sunscreen every day, all year long. What may change is the type of sunscreen you choose to wear during the warmer versus colder months.
During summer, heavy creams and lotions can feel suffocating on the skin. We suggest switching to lightweight, oil-free options that provide hydration and UV protection without clogging your pores. Look for products that are labeled non-comedogenic, as they are specifically designed to avoid pore blockages and breakouts. EltaMD offers a great line of sunscreens to choose from!
If you need help determining the best sunscreen for your skin, our experts at RejuvedermMD will be happy to consult with you on a personalized AM routine.
Soothe and Hydrate with Facial Mists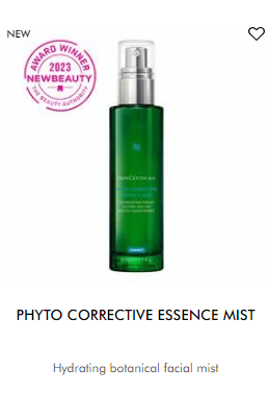 Not only do facial mists feel like a spritz of luxury, but they are also a beneficial addition to your summer skincare routine. They provide instant hydration while helping cool down the skin, making them perfect for those hot and humid days.
Opt for a facial mist that contains soothing ingredients like aloe vera, rosewater, or cucumber extract. The SkinCeuticals Phyto Corrective Mist is a great option, with a botanical blend of cucumber, thyme, olive leaf and rosemary. Spritz this product onto your face throughout the day to refresh and revitalize your skin, leaving you and your makeup feeling rejuvenated.
Pollution Protection
Increased outdoor activities and exposure to pollution during the summer months can take a toll on your skin. Consider adding an antioxidant-rich serum or moisturizer to your skincare routine. Antioxidants, such as vitamin C and green tea extract, help protect your skin from environmental damage by neutralizing free radicals. These powerful ingredients also promote a brighter, more even complexion.
Exfoliate with Caution
Even with enhanced sun exposure, exfoliation remains an essential part of our summer skincare tips. However, it is crucial to exfoliate with caution to avoid irritating or sensitizing your skin.
Instead of harsh scrubs, opt for gentle exfoliants that contain natural enzymes or alpha hydroxy acids (AHAs) like lactic acid or fruit acids. These ingredients effectively remove dead skin cells, unclog pores, and reveal a smoother complexion without causing irritation or excessive dryness.
Pucker Up
Lastly, we always want to remind our patients that your lips are essential to protect! Our lips are made up of very delicate skin, which is more prone to sunburn. Choose a lip balm with SPF and reapply frequently, especially after eating or drinking. The EltaMD UV Lip Balm will protect and moisturize your lips for at least two hours before you need to reapply.
If you have stubborn, dry skin around your lips, try out a gentle sugar scrub or even a soft-bristled toothbrush. Be sure to follow up with a nourishing lip balm containing ingredients like shea butter or coconut oil to upkeep hydration after a physical scrub. Your pout will thank you!
Summer Skincare Tips to Enjoy Every Year
Skincare is self-care, so be sure to enjoy the work you're putting in to keep your skin happy and healthy. Taking care of your skin during the summer requires adjustments to your routine, but this means fun new products and a glow like never before!
For personalized summer skincare tips, consult with our expert dermatologists, who can provide tailored recommendations to suit your specific skin type and concerns. Cheers to a summer of radiant and beautiful skin!