BOTOX®
BOTOX® is an FDA approved, nonsurgical cosmetic procedure that is injected into the skin to relax the underlying muscles that cause wrinkles. The most common injection sites are on the forehead, around the eyebrows, and on the sides of the eyes, commonly known as crows feet. BOTOX® combats the signs of aging by creating a softer, smoother skin appearance and diminishing wrinkles. BOTOX® is created by botulinum toxin type A and is safe and effective to use for the treatment of wrinkles. Our dermatology office uses BOTOX® for aesthetic improvement as well as excessive sweating. When used aesthetically, BOTOX® lasts for about 3-4 months. Those seeking BOTOX® for underarm sweating should expect results to last up to 6 months.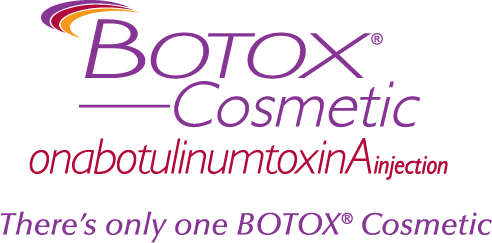 The best candidates for BOTOX® are those who are unhappy with the facial wrinkles in the upper portion of the face or those who suffer from excessive sweating under the arms. Those suffering from excessive sweating can be treated as early as age 18. BOTOX® is suitable for anyone seeking a nonsurgical approach to rejuvenated skin.
What to expect
After a BOTOX® injection, patients can expect some minor swelling and redness at the injection sites. This goes away quickly and is generally not noticeable within about an hour after the treatment. Exercise should be avoided or limited within the first 24 hours. The results following a BOTOX® treatment are not immediate. It generally takes about 7 days for patients to see results. Our patients love their results so much, many come back every quarter to get reinjected so that they can maintain their gorgeous results.